I was only 25 minutes away on the train, so why not? One of those places that everyone visits and it was indeed very, very, busy. More history than is good for a small place. Those well kept city walls will, like the other place, come in useful when law and order breaks down and the predators need to be kept out.
It's an expensive place to have a drink – €7 for a 50cl beer! Still it was nice after a hot afternoon.
I began with a walk right around the city walls, which are 4.3km in length, circling the old city which still has around 12,000 residents inside their protection.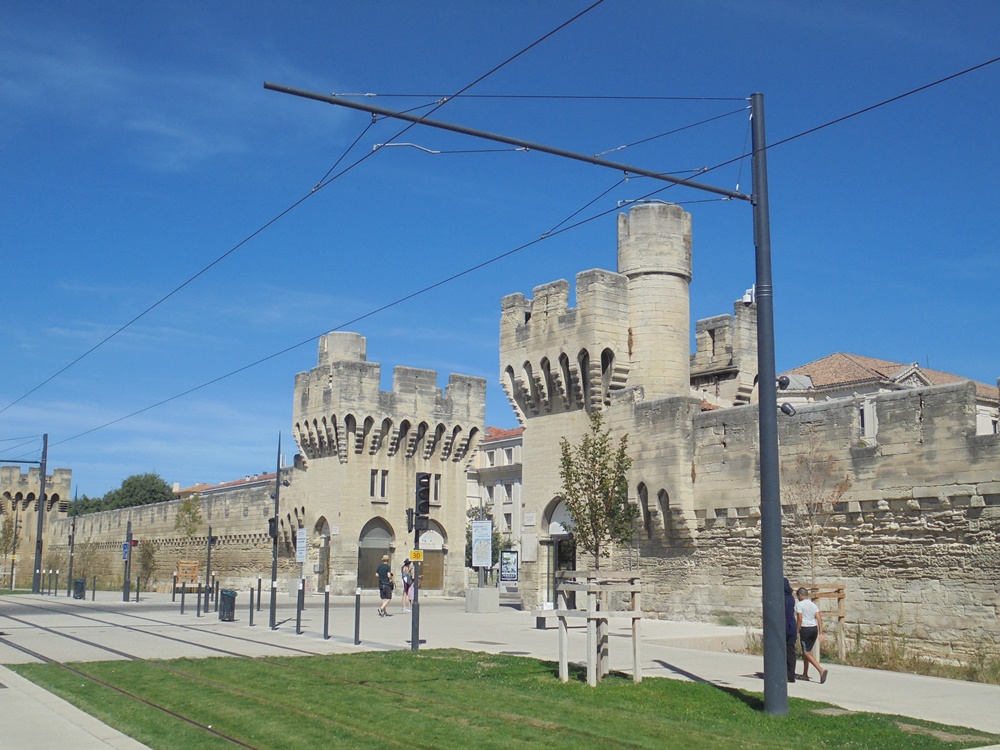 In the foreground are the power supply masts for the new tramway, which comes into service on 19th October. It doesn't go inside the walls.
The river Rhône flows past Avignon. This picture is quite deceptive as it has several channels beyond.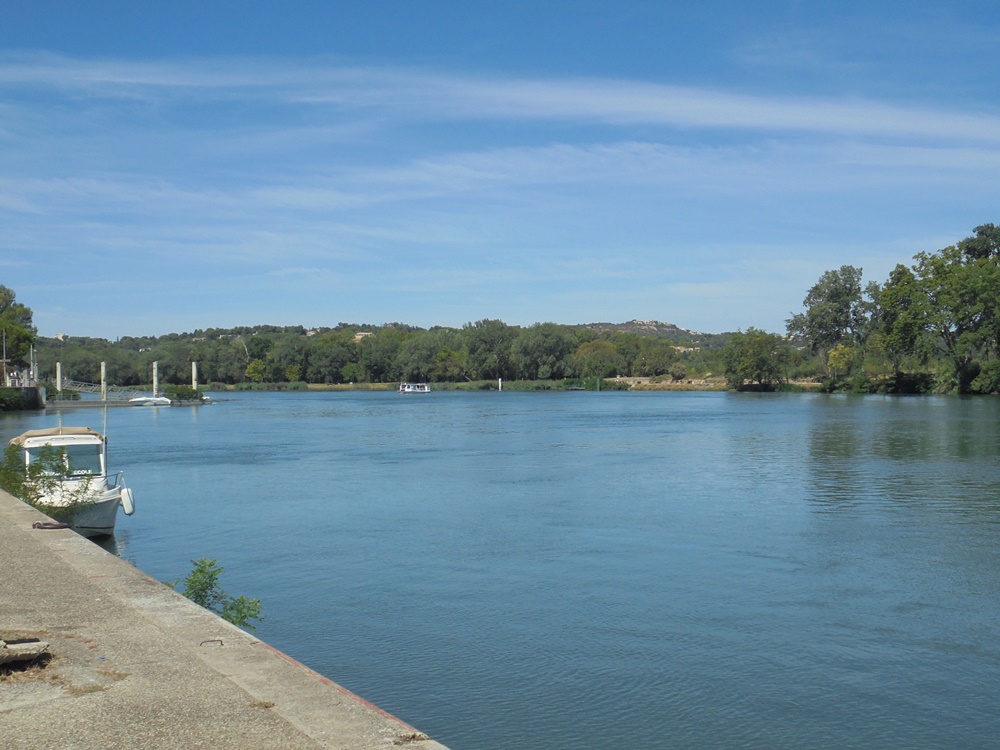 You can't dance sur le pont d'Avignon any longer. Most it was washed away in the 17th century. This is all that's left.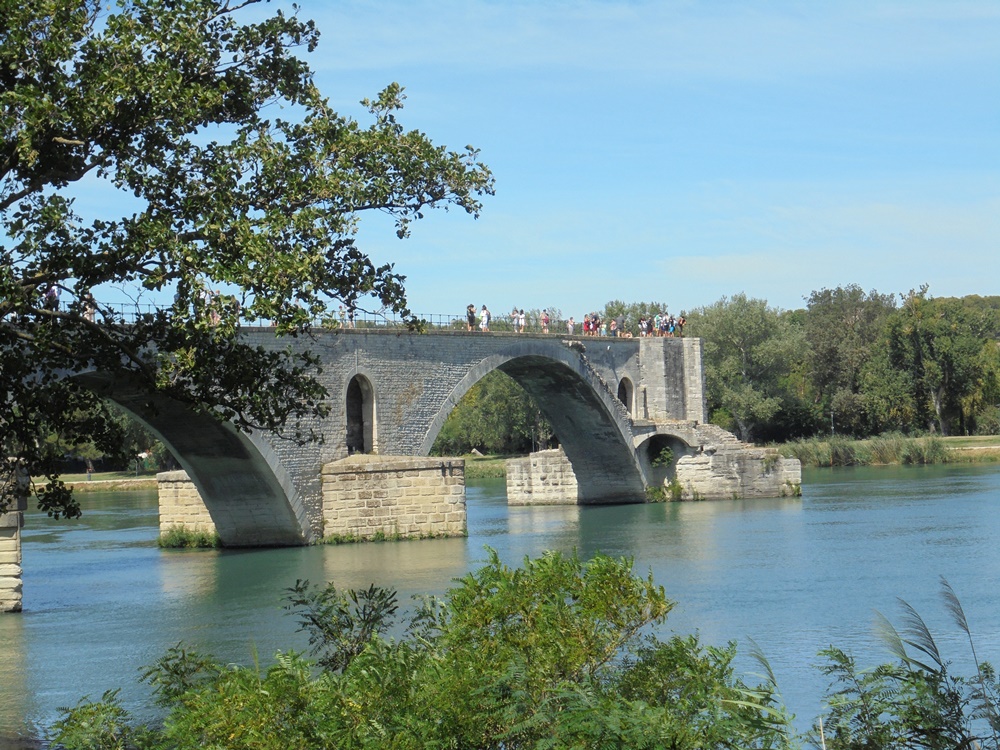 Across the river, the Fort St André keeps watch.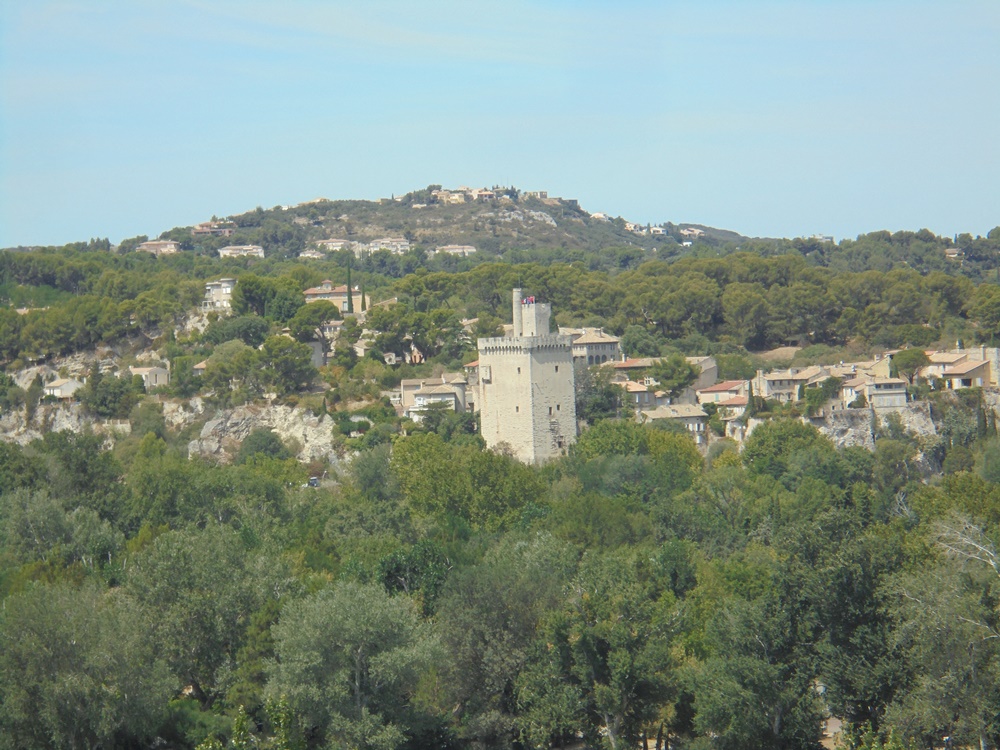 Within the city, the premises where a certain M. Pernod produced his first bottle.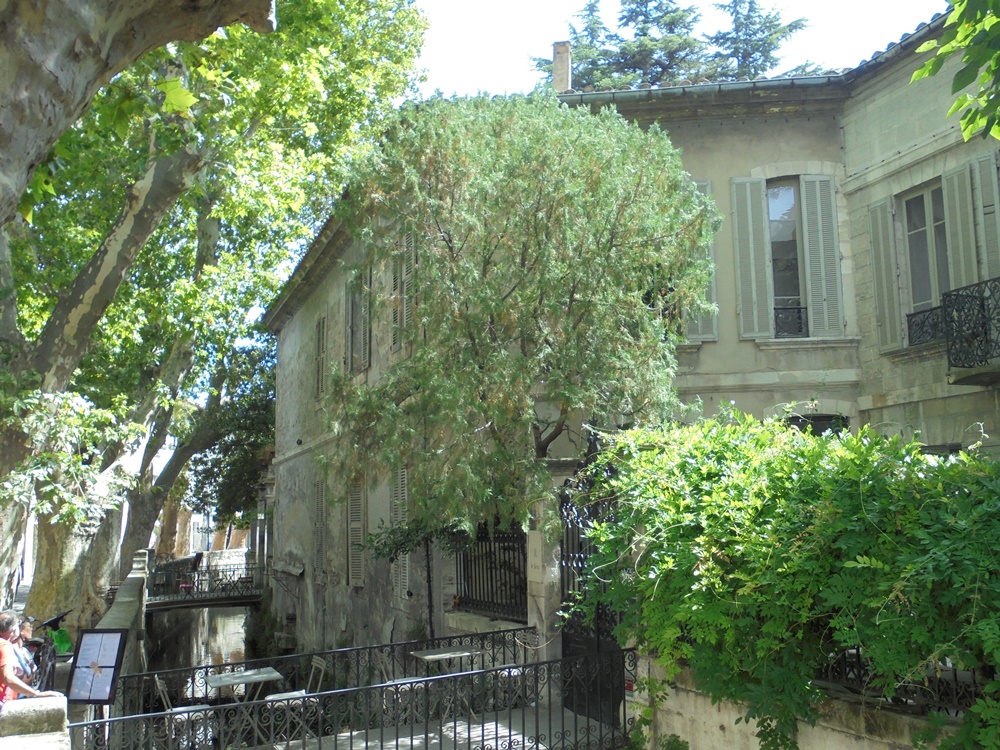 In the same street, Rue des Teinturiers, a few of the waterwheels that once powered the dyemakers and tanners works are still visible, but long since out of use.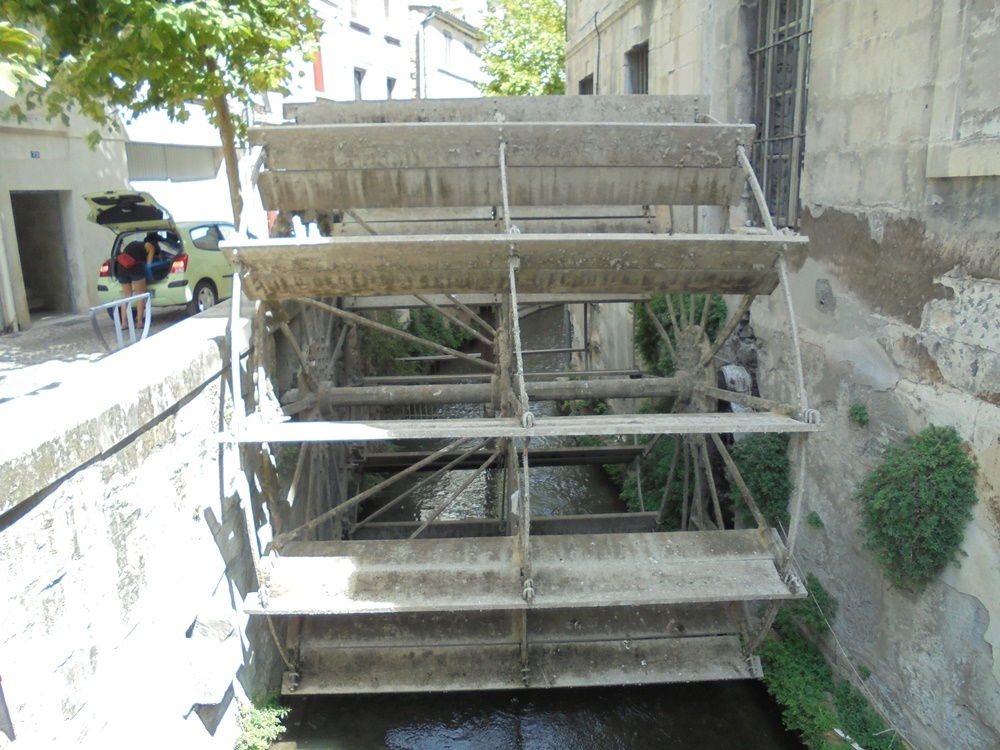 Avignon's railway station, nice place but a lack of trains. To make matters worse, two back to Nîmes were cancelled and the one that did go was 20 minutes late!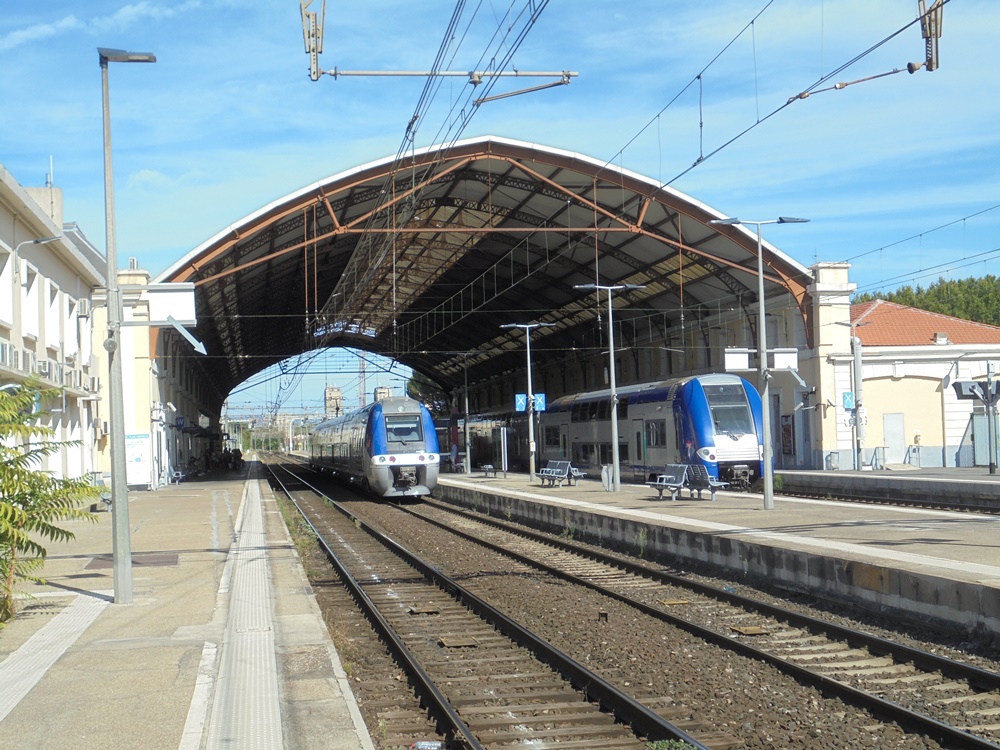 These and more, click to view :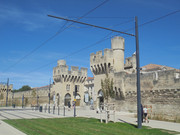 One of the new city trams on a test run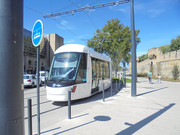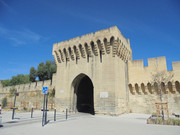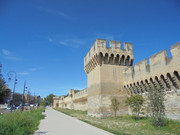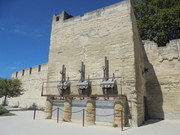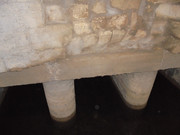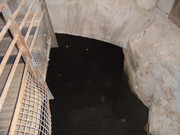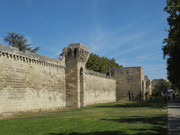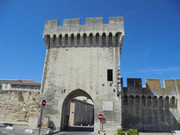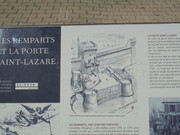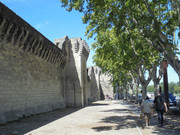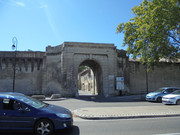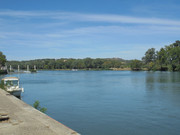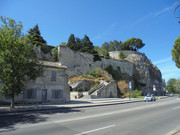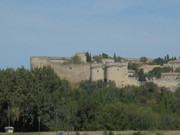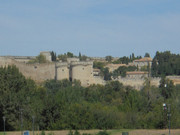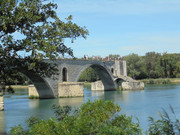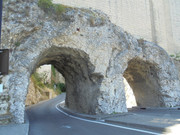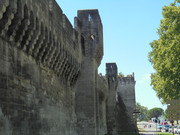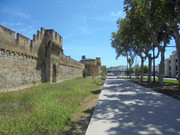 The Popes' palace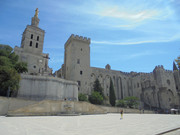 And the views from nearby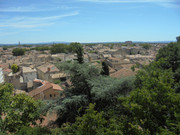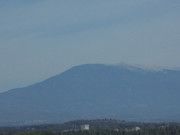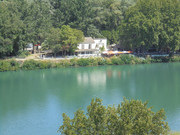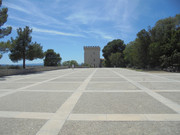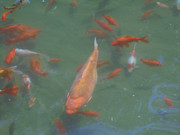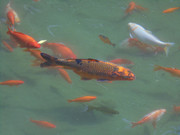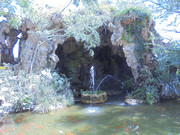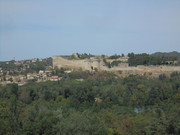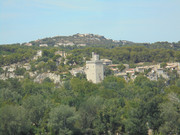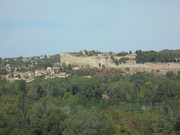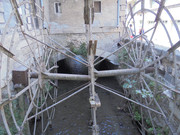 Strange gargoyles on the side of the street, no doubt taken from an old church.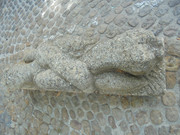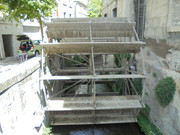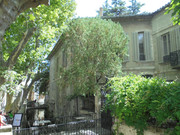 Built as almshouses in the late 18th century. Following picture explains.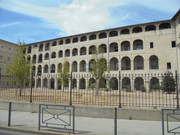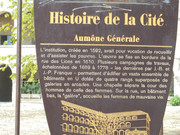 One of the stranger pub toilets I have been in!