A nice sunny day and a trip to Vila Real de António to watch the England Women's U-19 football team take on Norway. After a drab first half, there was some much better play in the second but England ultimately lost 3-2.
My train ride was somewhat marred by the fact the extensive vandalism had resulted in every single window of the train having been painted over. The authorities are either powerless or have just plain given up in the face of teenage vandals.
Some more pictures taken the same day.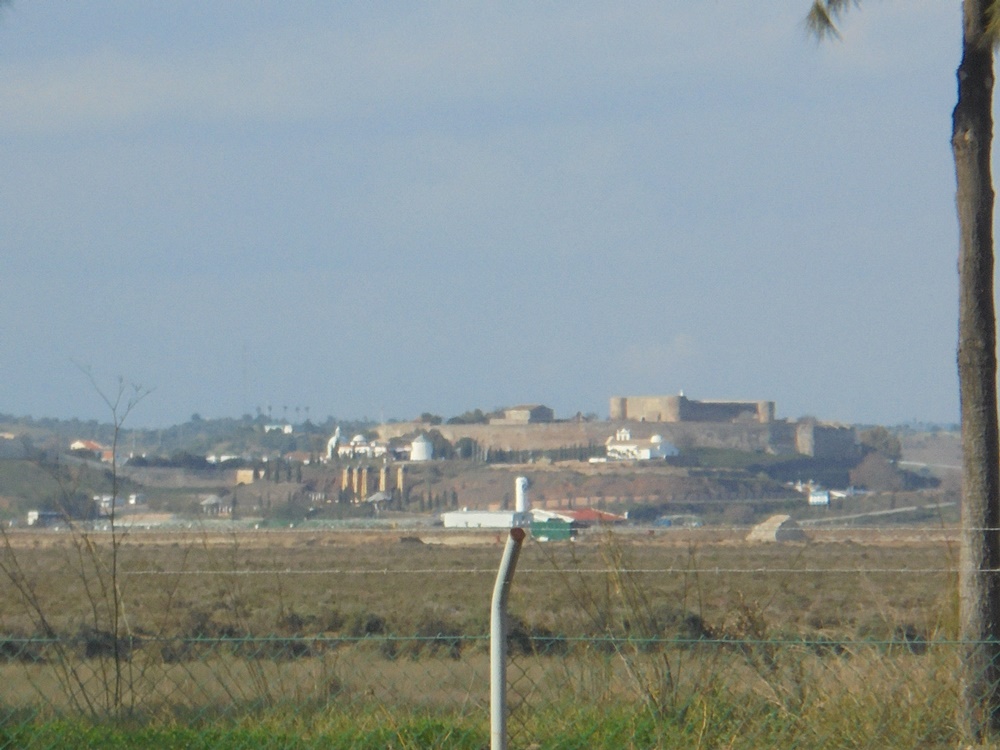 A distant view of the castle at Castro Marim.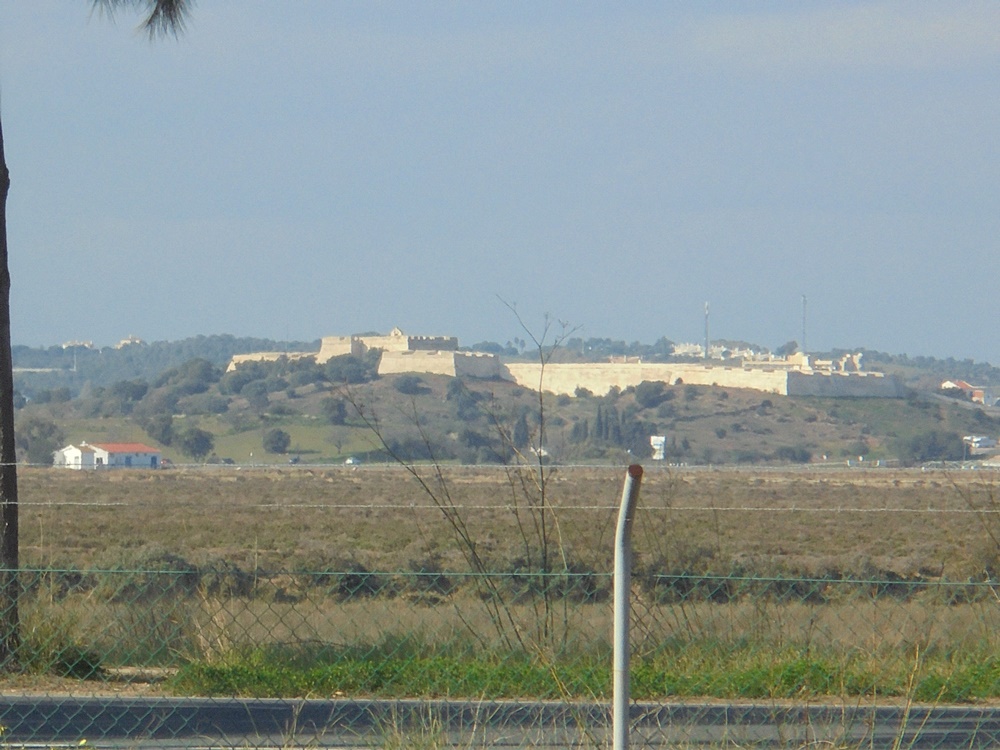 And the other one across the valley.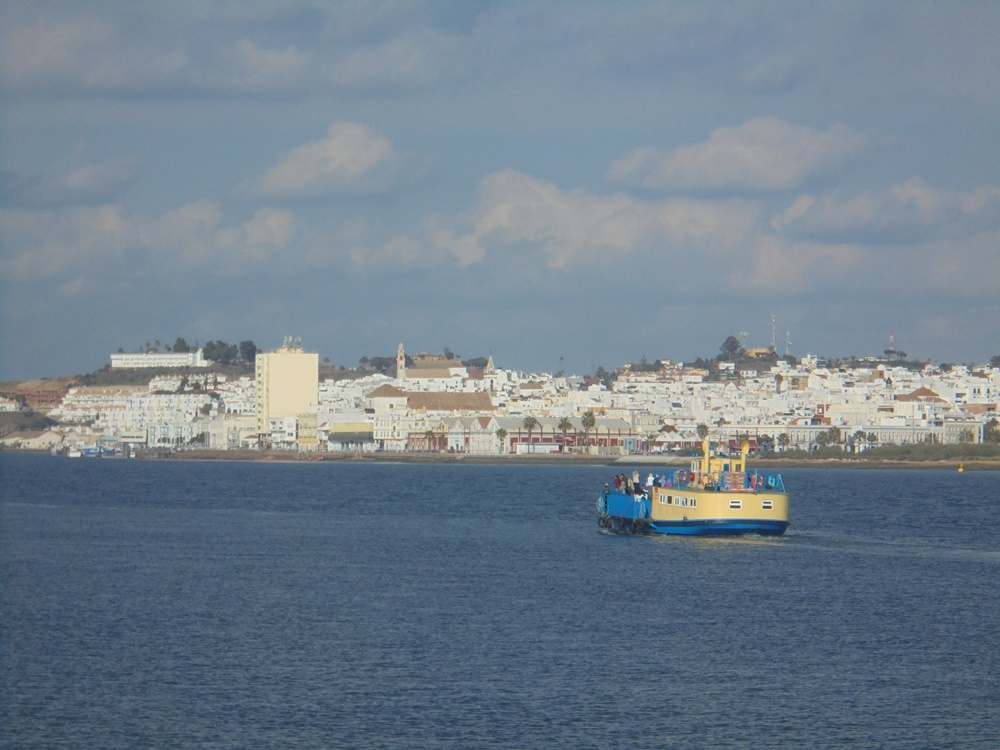 The view across the river Guadiana to Ayamonte in Spain, with the little ferry making its way across.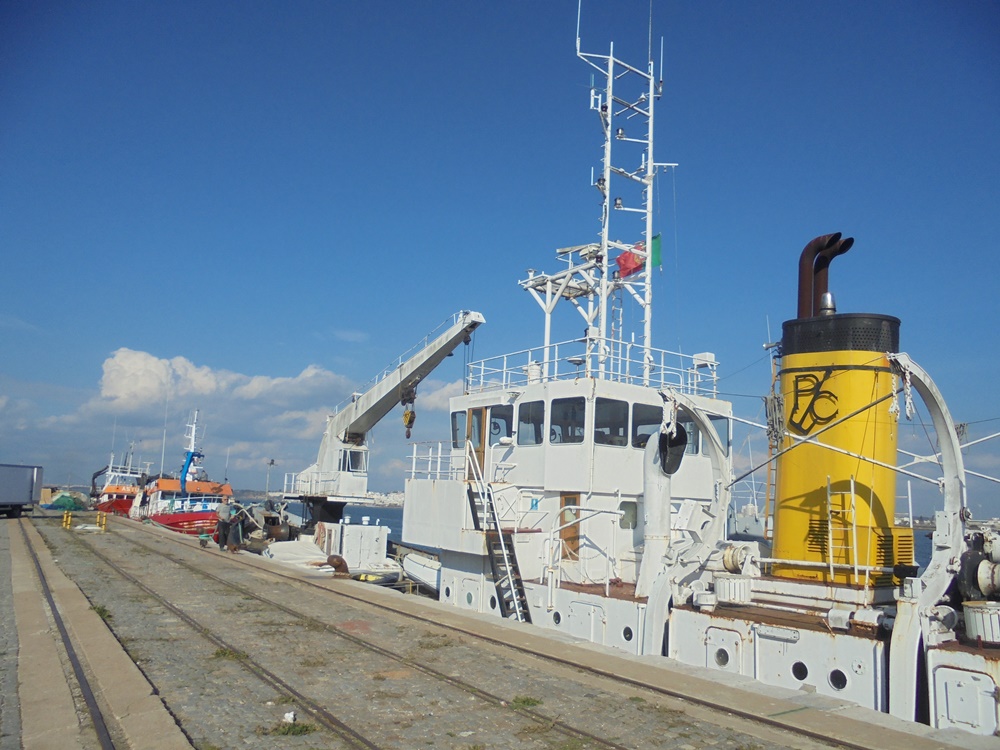 Some fishing boats were in dock having some kind of maintenance. The one with the yellow funnel was French and did not seem particularly seaworthy!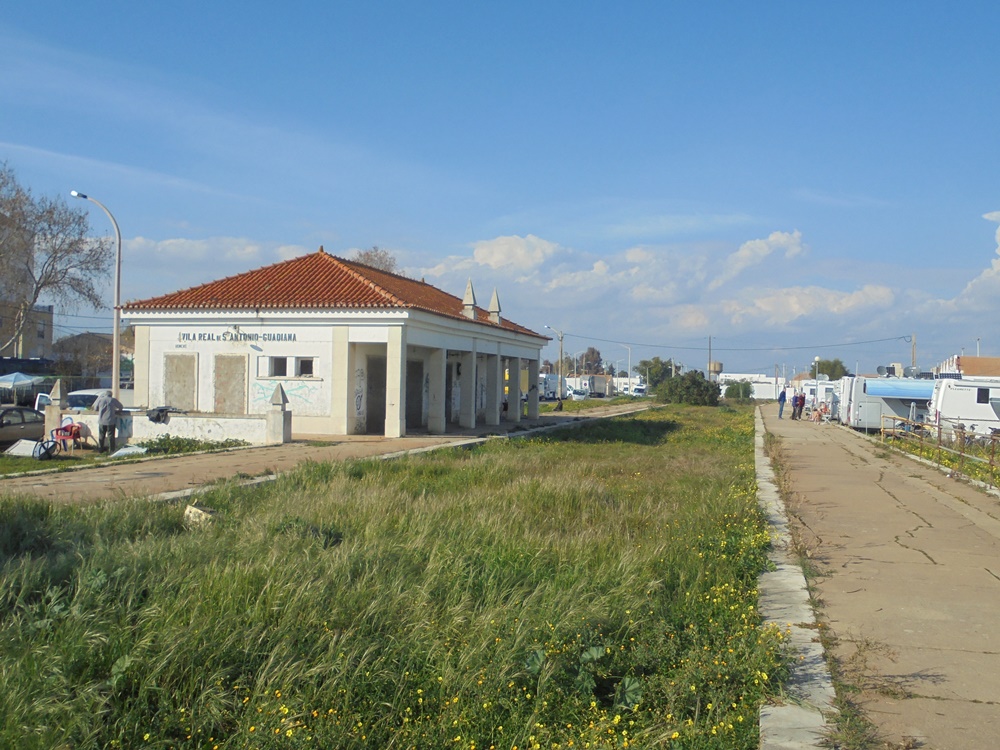 The overgrown remains of the long abandoned Vila Real de Santo António – Guadiana station. The line was cut back when the docks closed and a new road built over the tracks. The only station in town is about 1 km away.

Train at that station in April 1998, picture courtesy of Steve Widdowson.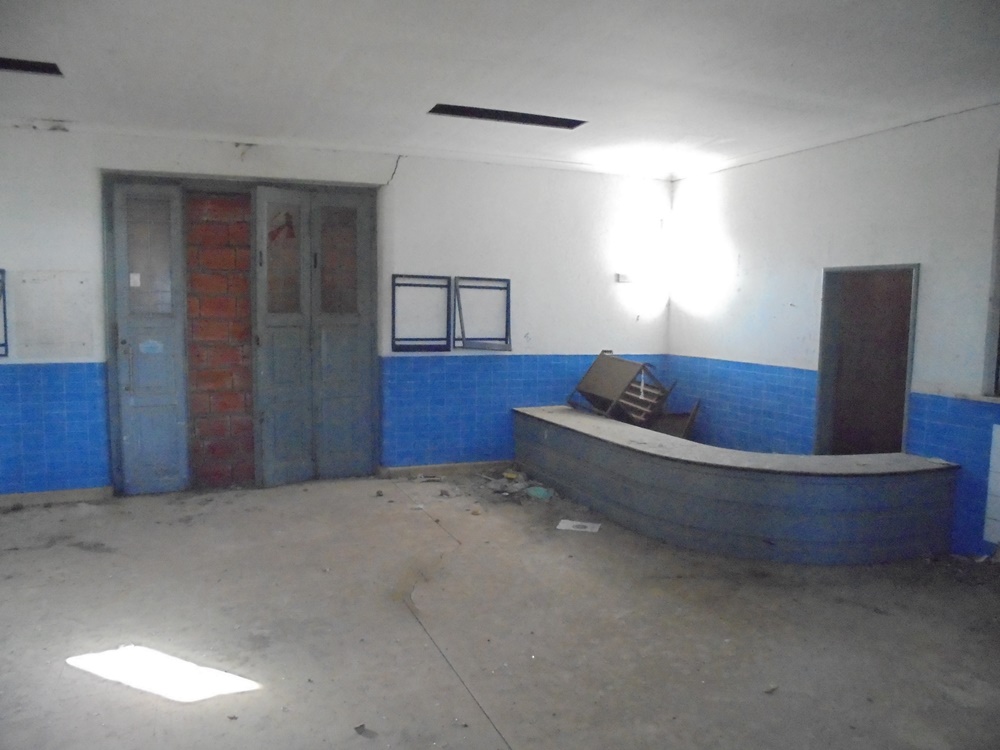 Station interior showing customs desk.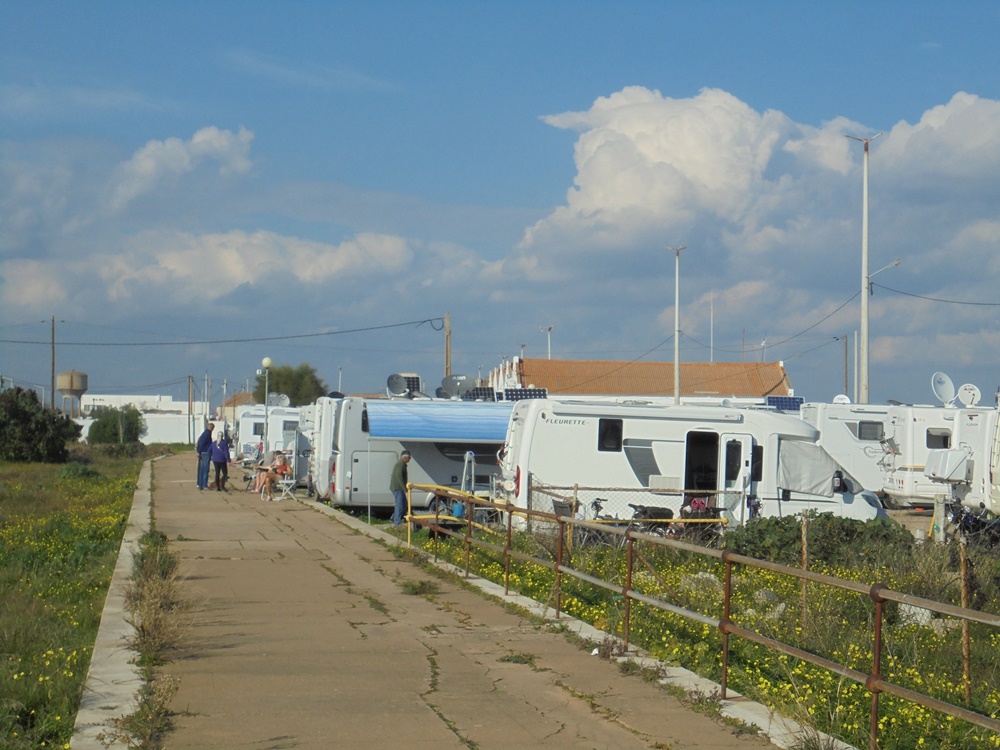 The nearby area and much of the former dockside is now a huge mobile home park.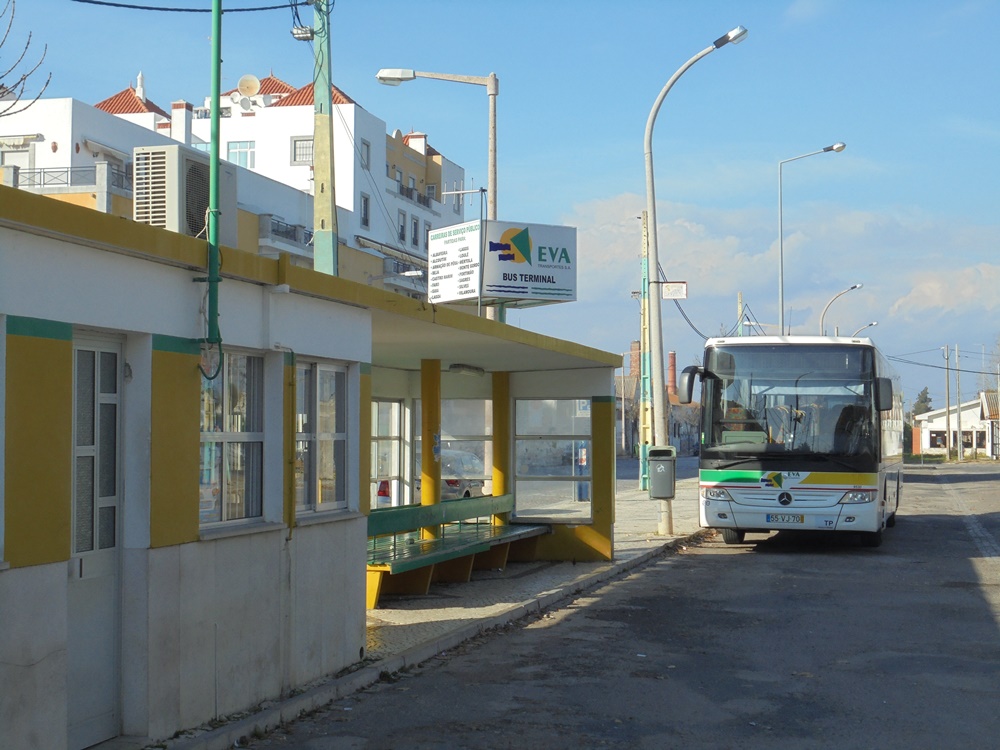 The town bus station.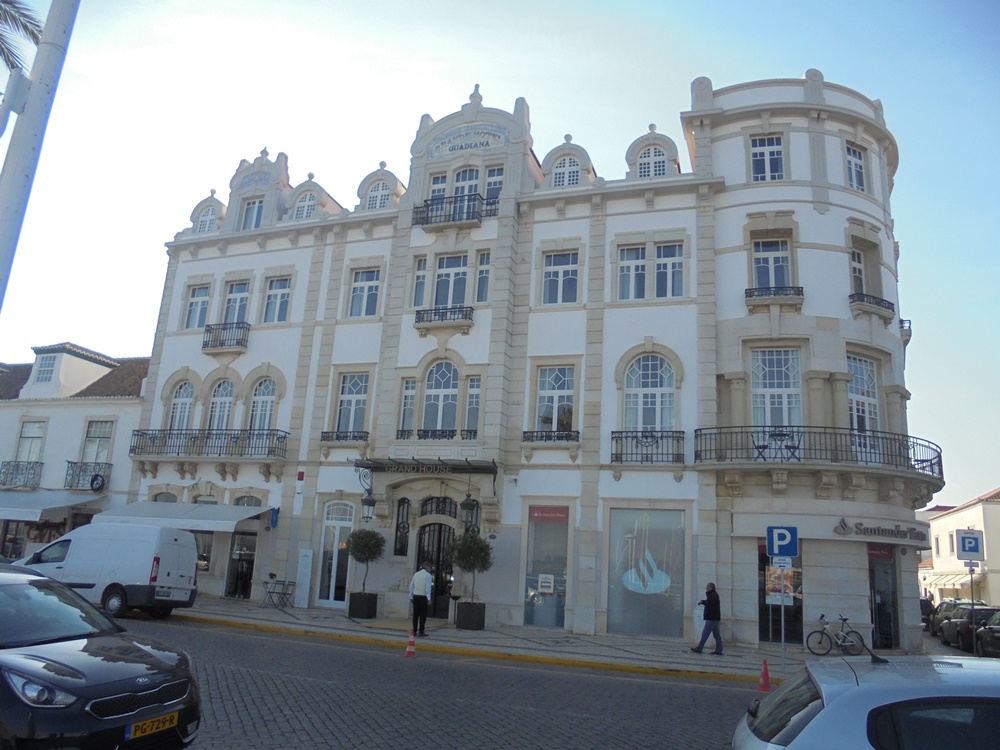 The one time Guadiana hotel has re-opened as the Grand House Hotel. You will need a lot of money to stay there. Rooms start at €176! Opposite the marina area.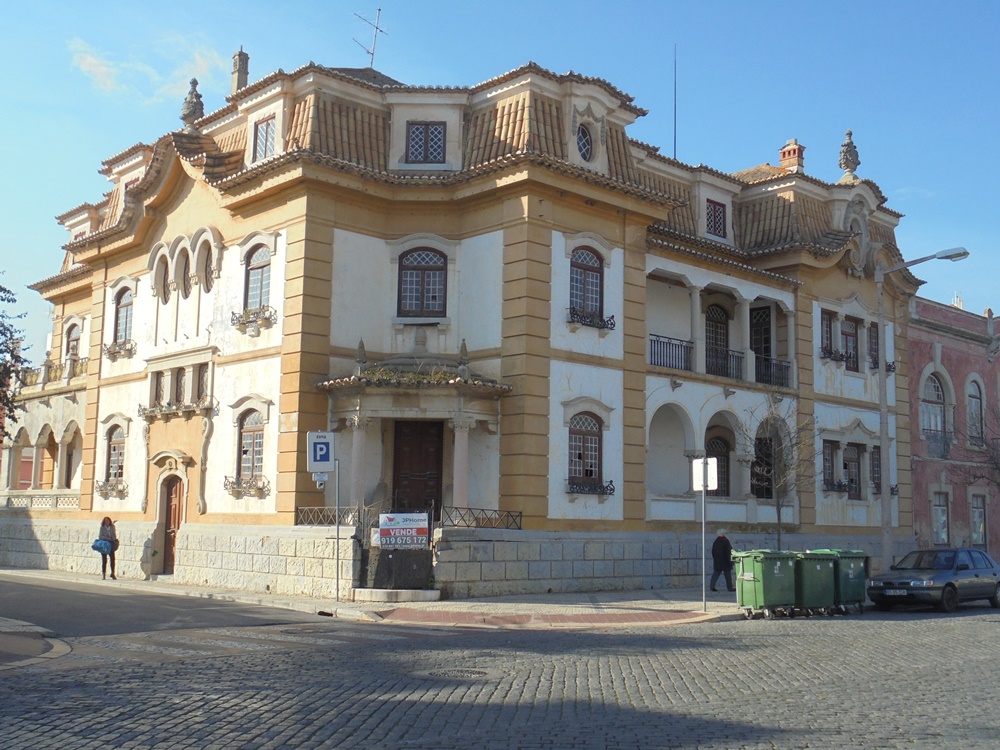 This large edifice nearby is for sale.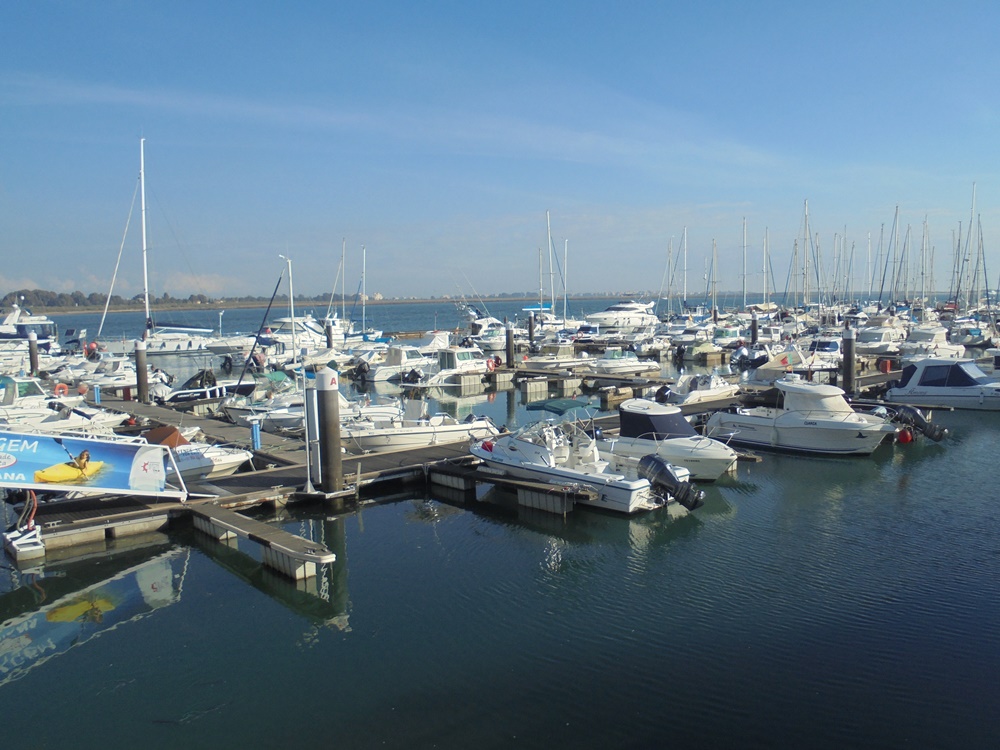 Above  – the marina of Vila Real de Santo António
Below – The sad state of the trains at the car shed in town.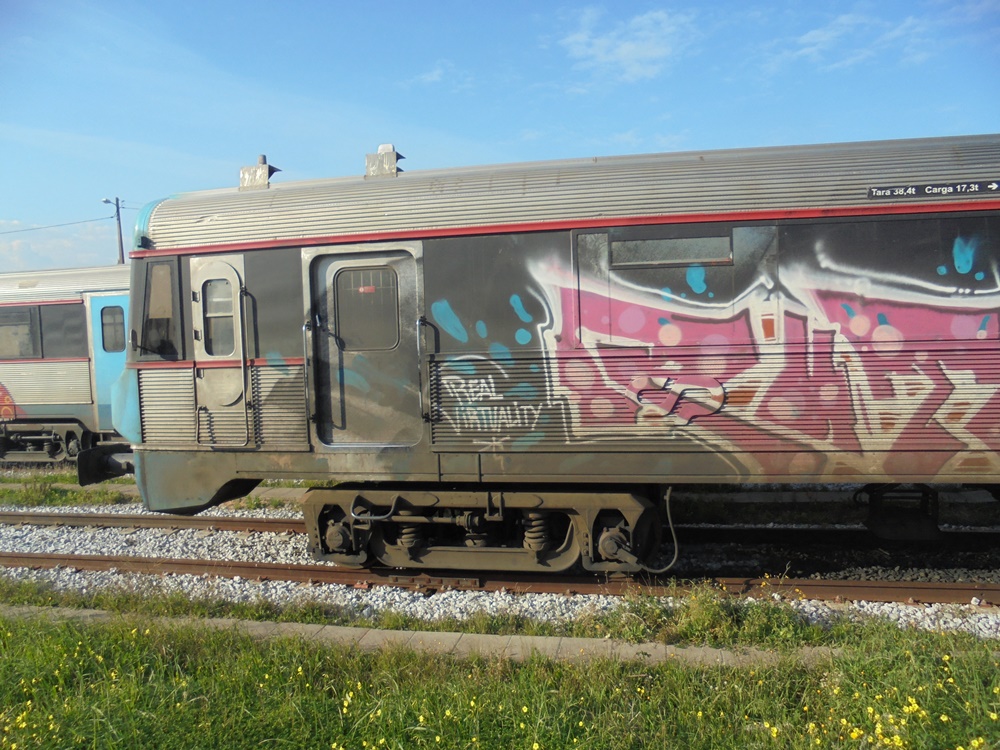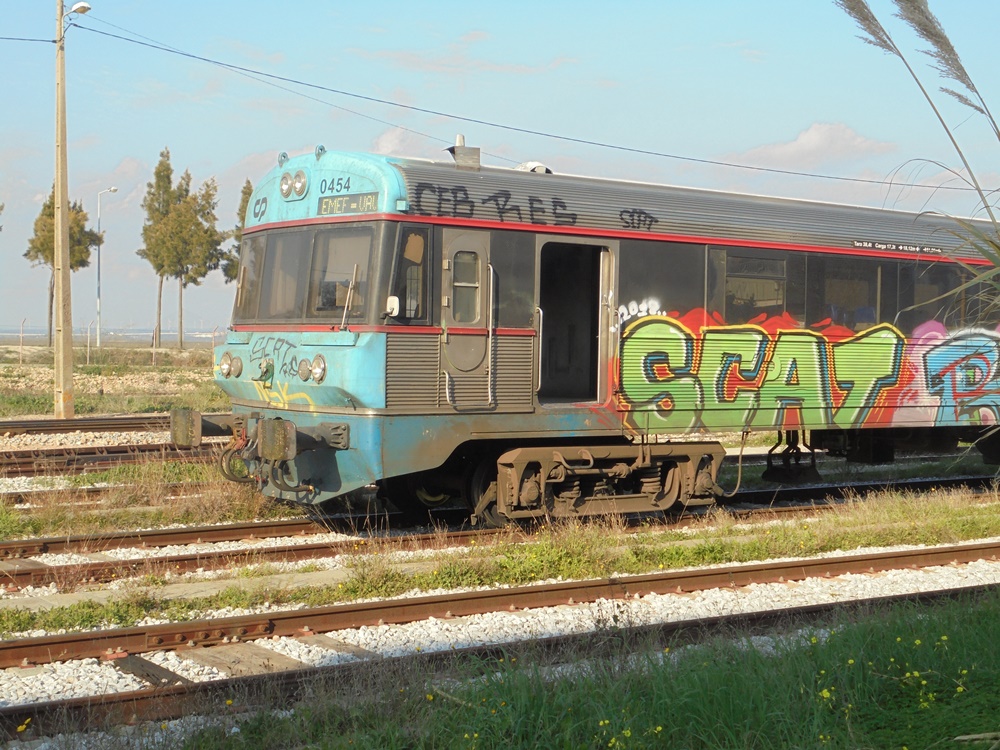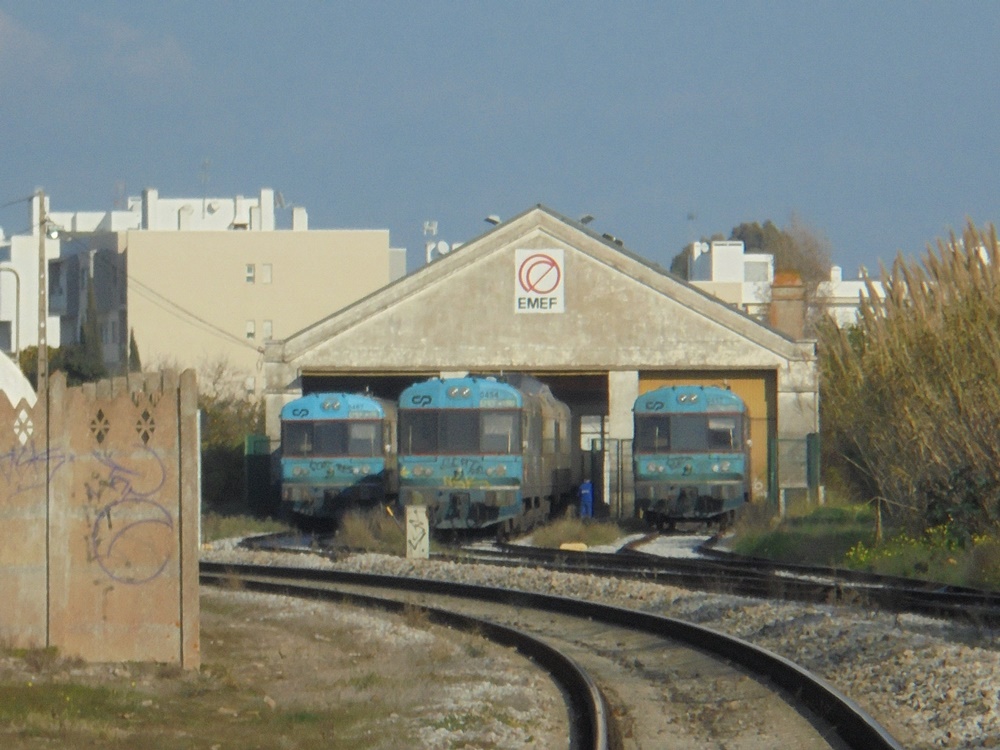 Below – the famous lighthouse looming over the stadium roof.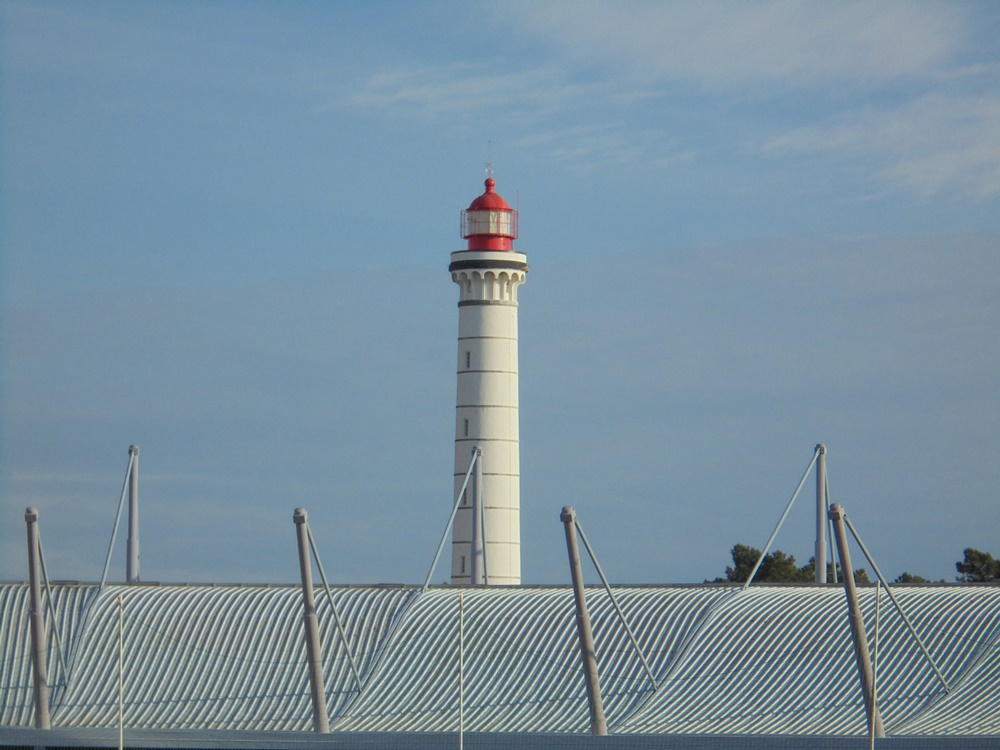 The teams line up, the reason for the trip. This was a practice match watched by maybe 100 people. Norway in red.