A major monument in Lisbon, often overlooked, is the aqueduct Águas Livres (free waters. This crosses the Alcantâra valley at Campolide, high above the modern roads and railways on arches totalling 941 metres in length. First used in 1748, as part of a 58km system of canals and aqueducts, it carried the city's main water supply until the 1960's. This and related structures can be visited as part of the city's water museum.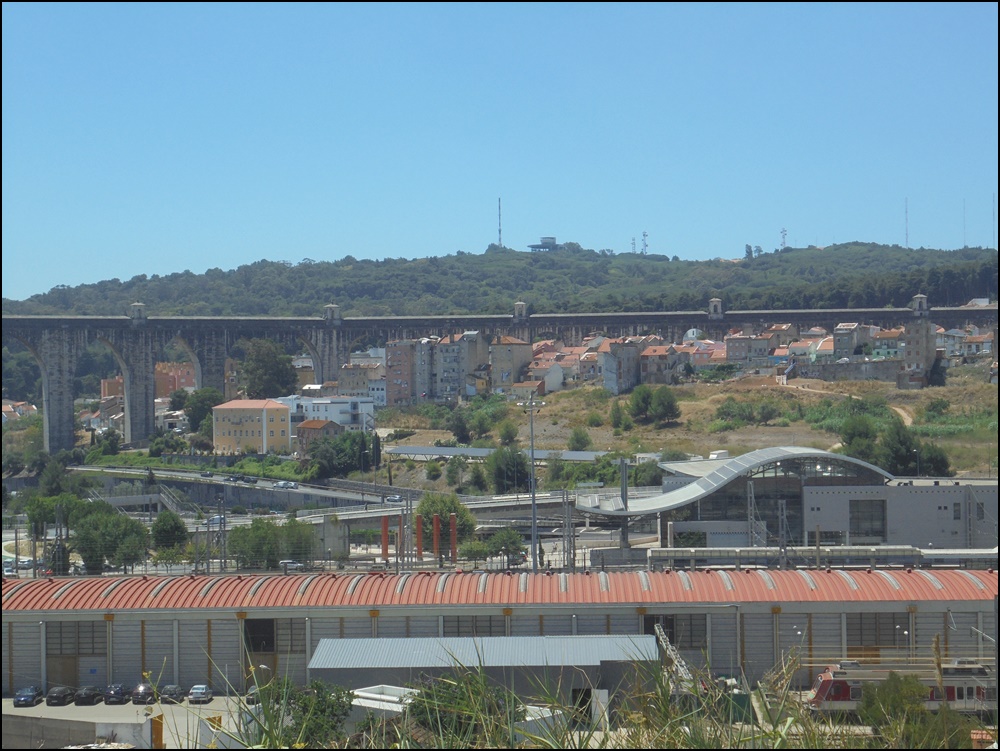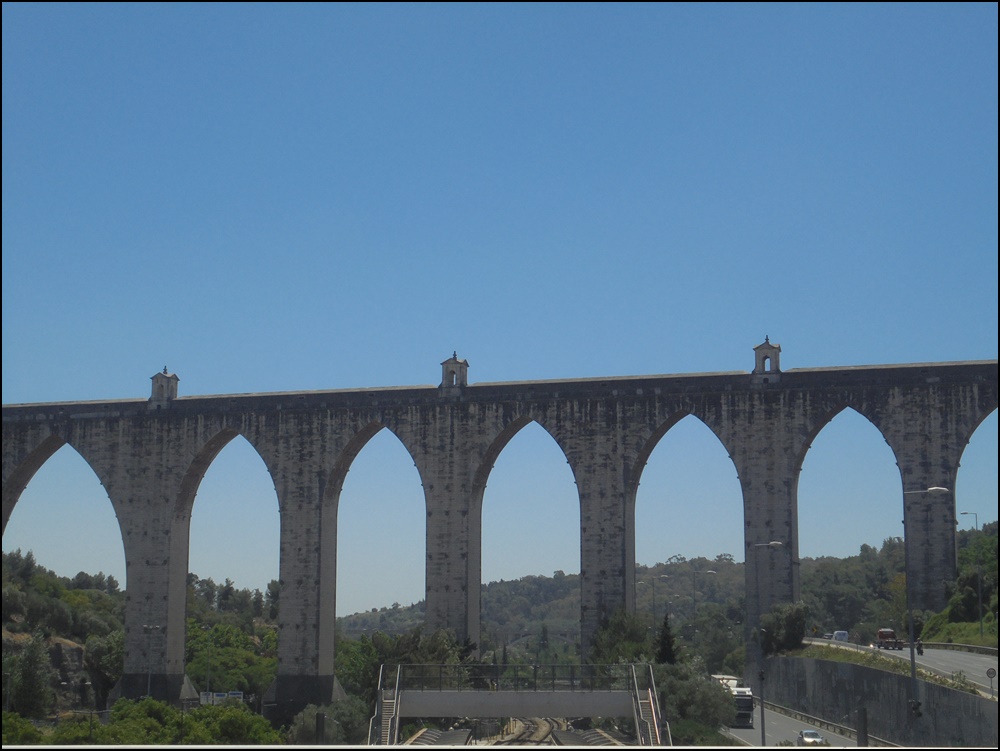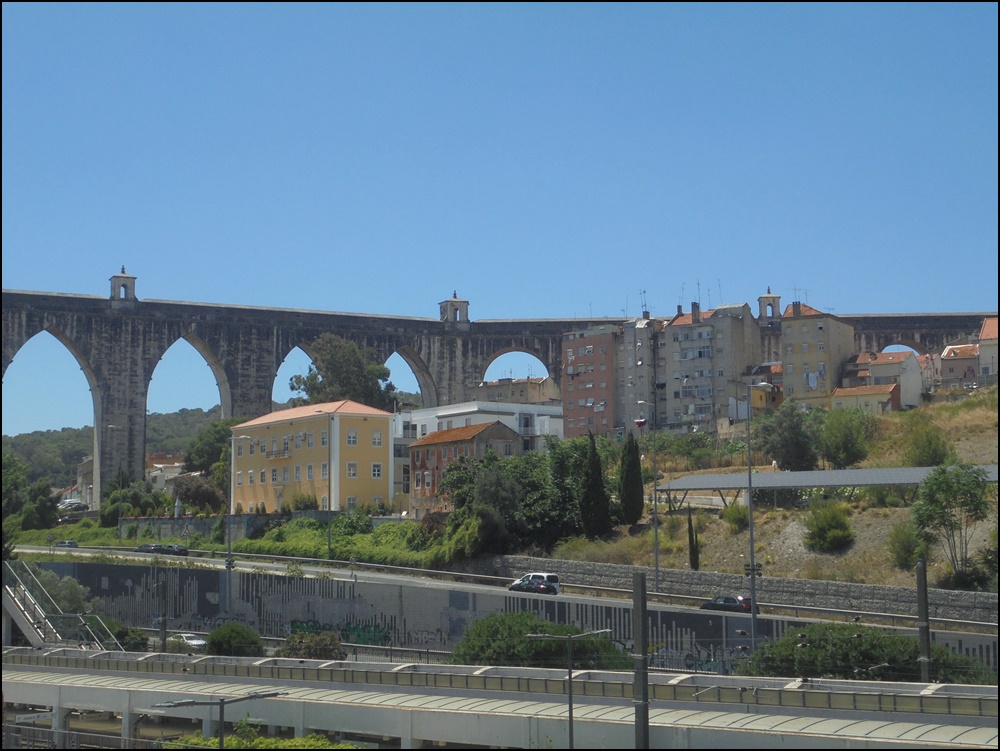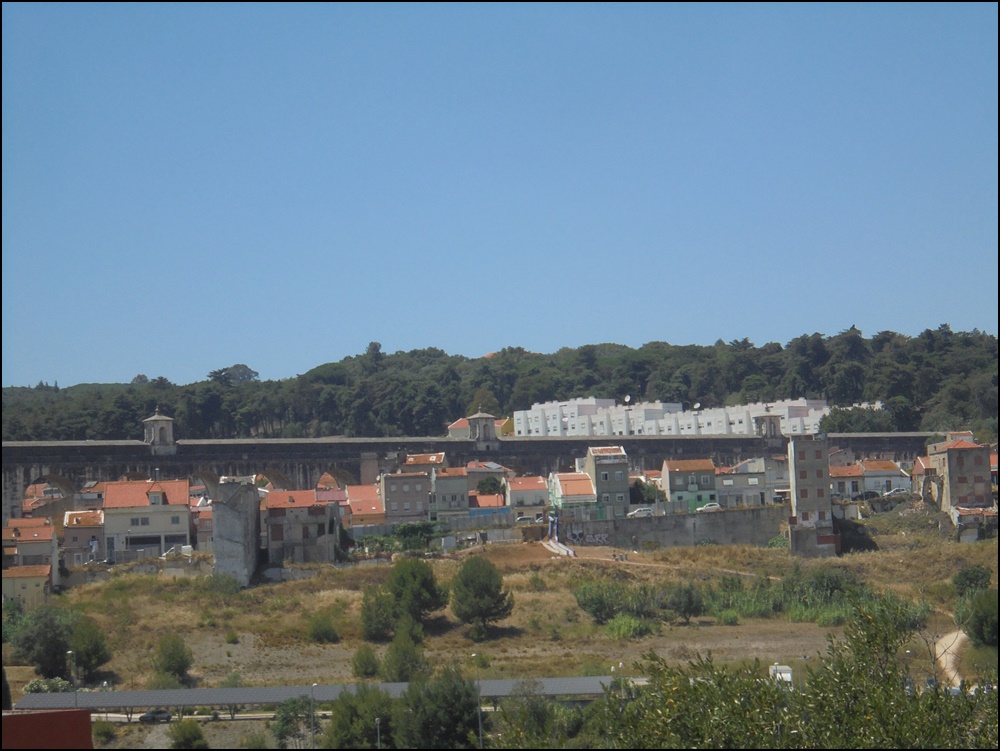 Campolide is a suburb of Lisbon a few km out to the north west. You get a good view of aircraft coming into land at Lisbon's airport!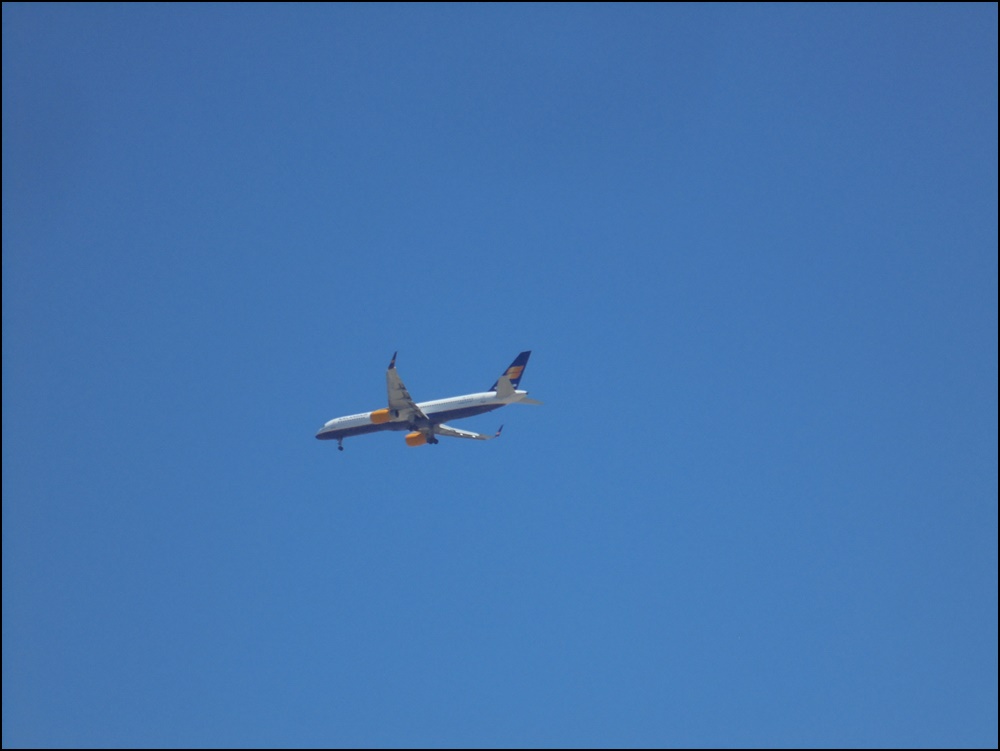 The busy railway station and adjacent maintenance yard are a train buff's pleasure. It is difficult to get a view from high up, A high wall surrounds much of the area.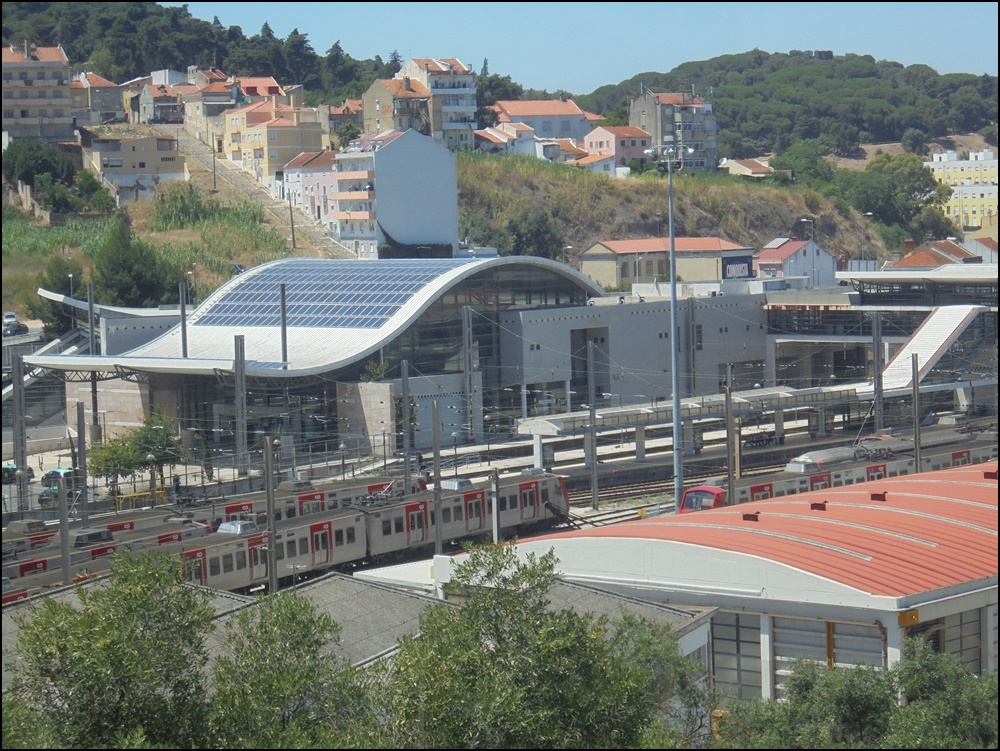 I am not sure what this building is, but I think it is part of the Lisbon University campus.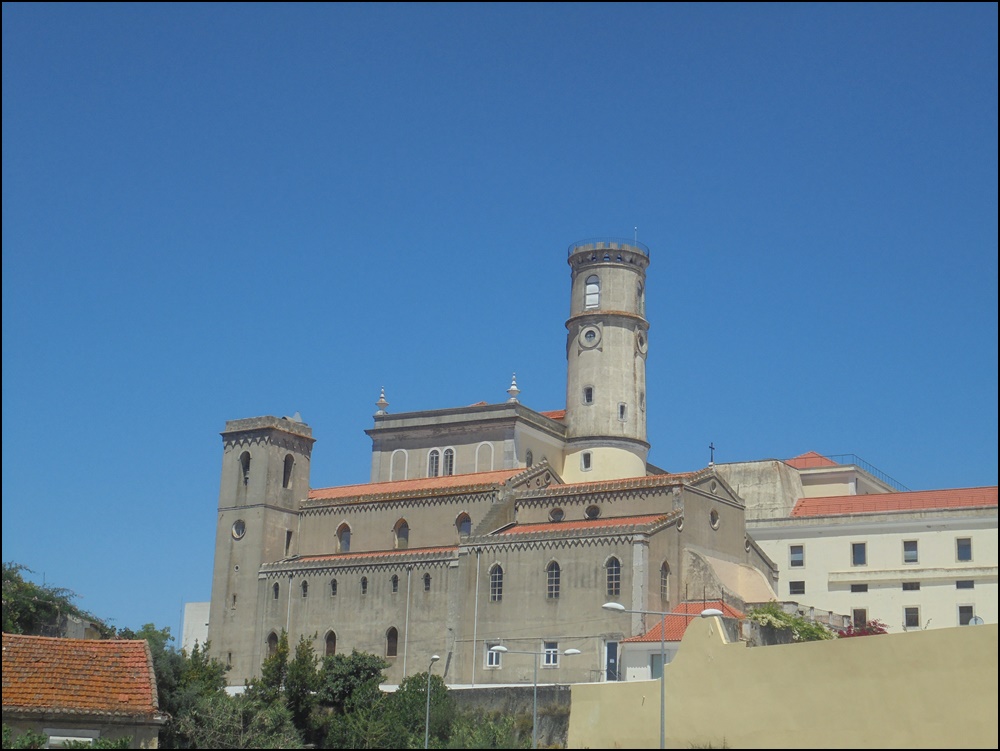 This is the top of the Campolide underground car park, where the recently restored vintage tram route 24 stops, outside the red kiosk thing. This is a long way from the railway station and main bus station.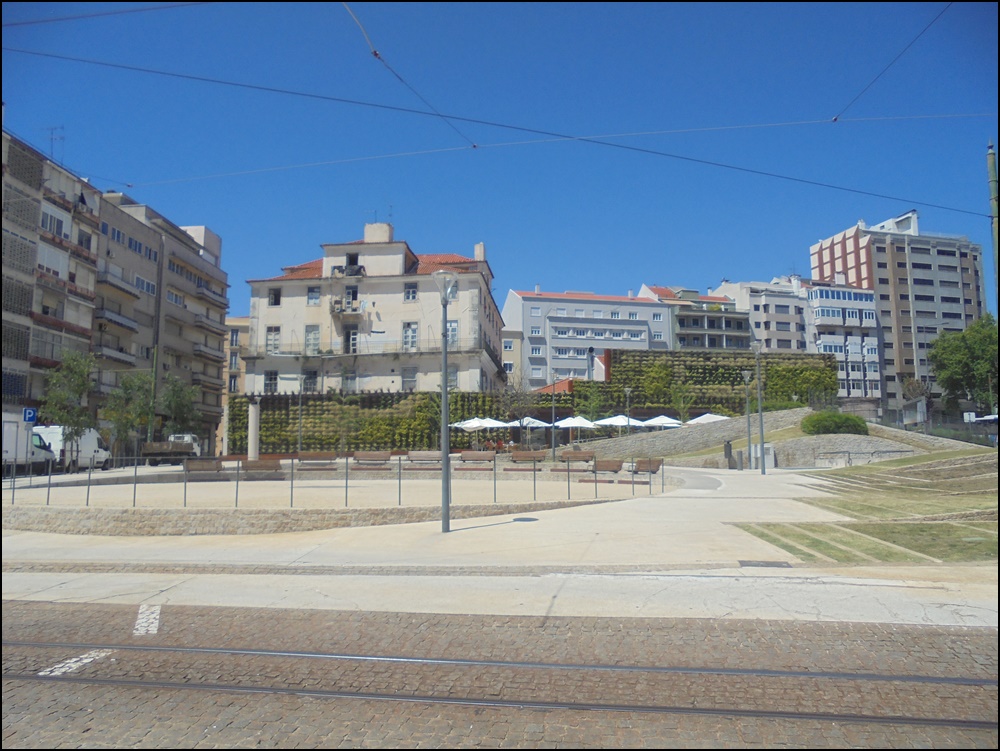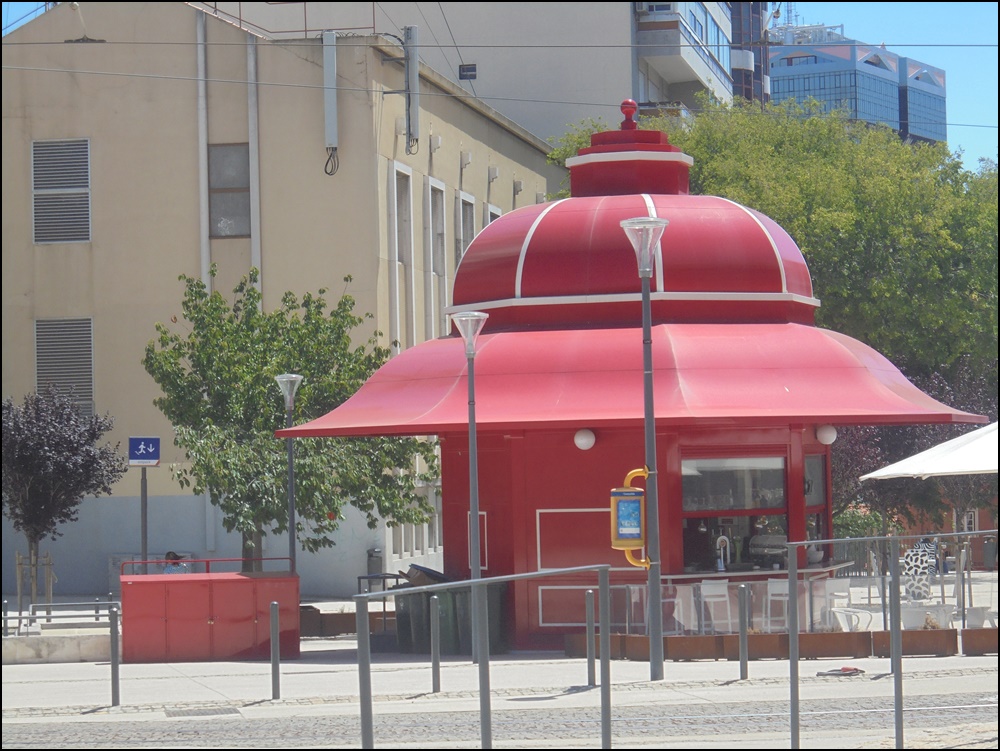 Finally a quick look across the river to the Cristo Rei statue in Alamada.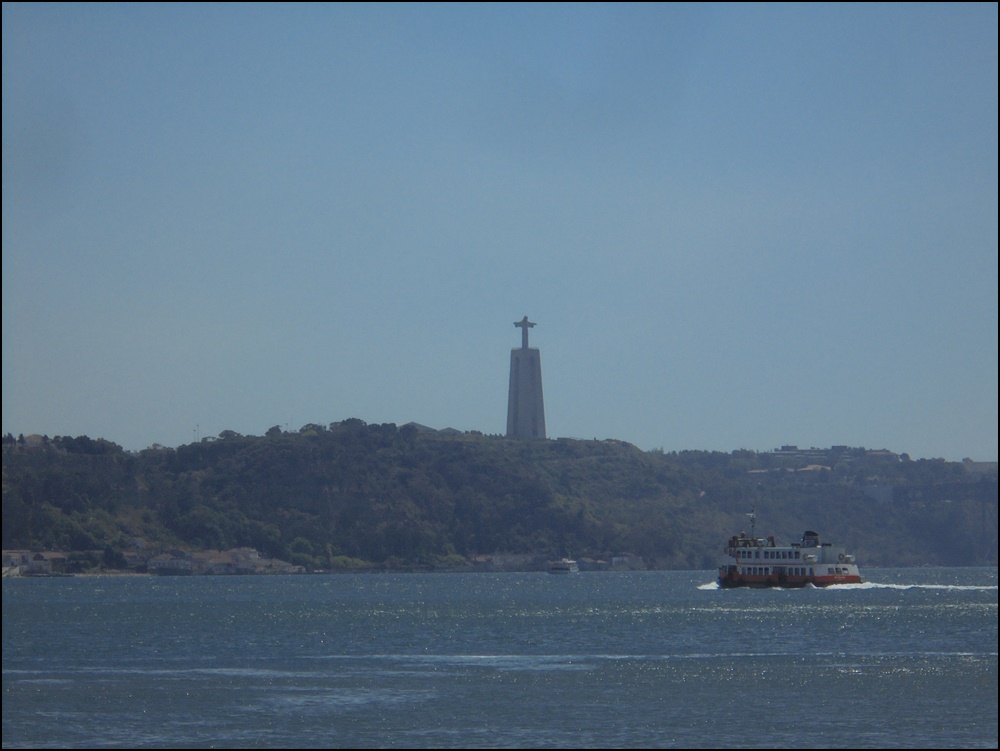 And the much smartened up Praça do Cómercio and Terreiro do Paco waterfront area of Lisbon.