Such an exciting life but yesterday a bonus! It was a really nice day here, 20ºC although a bit windy. Such is my world that I had to take a trip to the Staples office supplies store in Parchal to buy a new shredder, my old one having expired after 20 years of loyal service. Parchal is across the river from Portimão and about 1 mile /1.6km) from the popular little town of Ferragudo.
First some pictures looking across the river towards Portimão. Sun shining, a good day.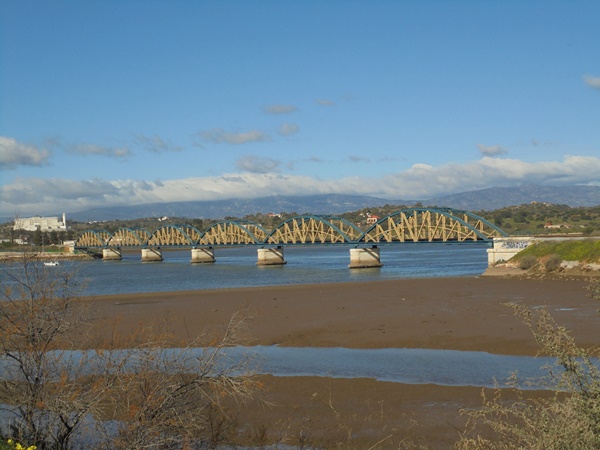 The railway bridge over the Arade river.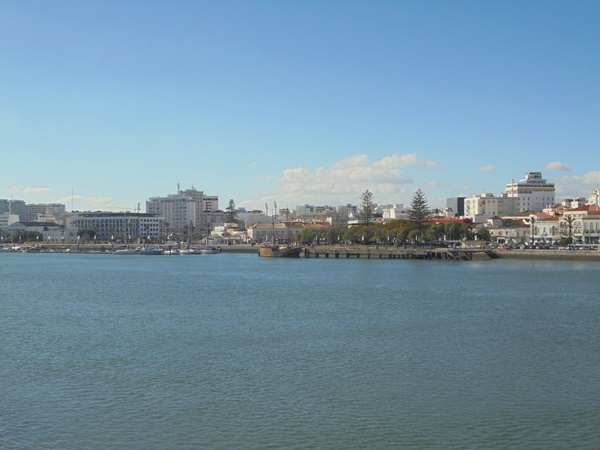 The Largo do Dique and Jardim (garden) area in Portimão centre.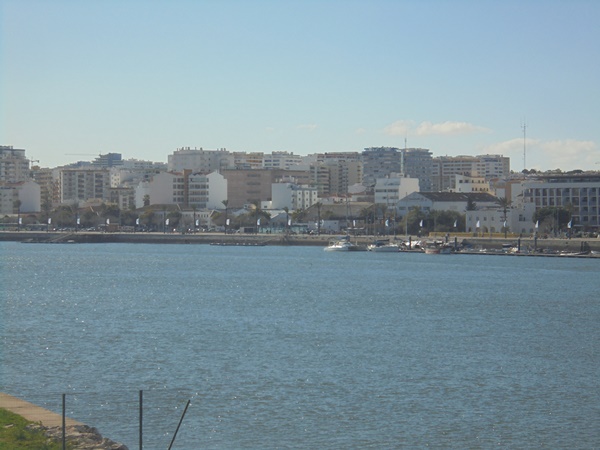 The riverfront and part of the city centre behind.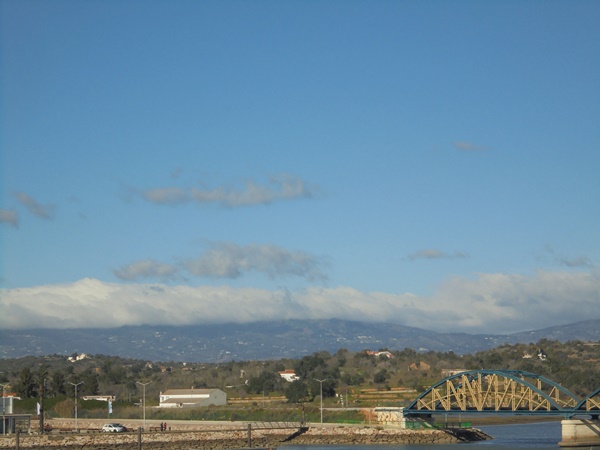 Clouds shrouding the hills around Monchique, the highest point is almost 1000 metres above sea level.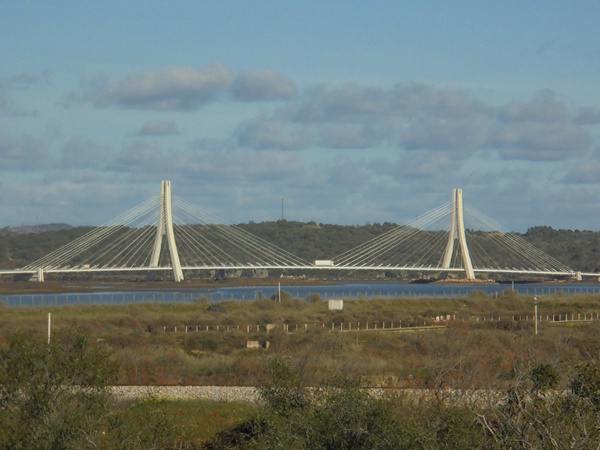 The bridge that takes the N125 road across the Arade further upstream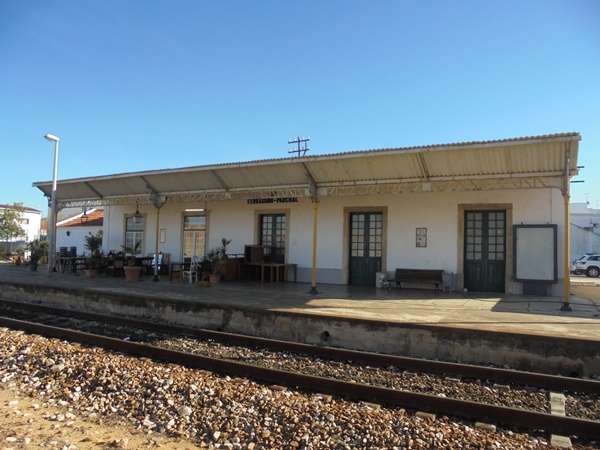 The little station at Ferragudo – Parchal where I was waiting. A café / bar occupies the left hand side of the building. The classic design of the early 20th century stations here. There would have been two tracks when originally built. In fact it was the end of the line until the bridge was built across the river in 1915.
About a dozen storks gave a flying display while I was there. I cannot recall seeing so many in the air at one time. They clack their beaks together in some form of communication, easily heard over quite a long distance.